TASTETEMP
There are two important questions people ask themselves everyday. What's the weather outside? and what am I going to eat? These questions are among the top searched inquires. Google has an opportunity to help by leveraging it's data to help solve this problem in a fun, interesting way way.
Introducing a Google Trends Project that combines food searches with weather patterns to serve up a delicious new type of temperature.
Find out the top searched food at the current temperature in your area, or anywhere in the world, down to the degree.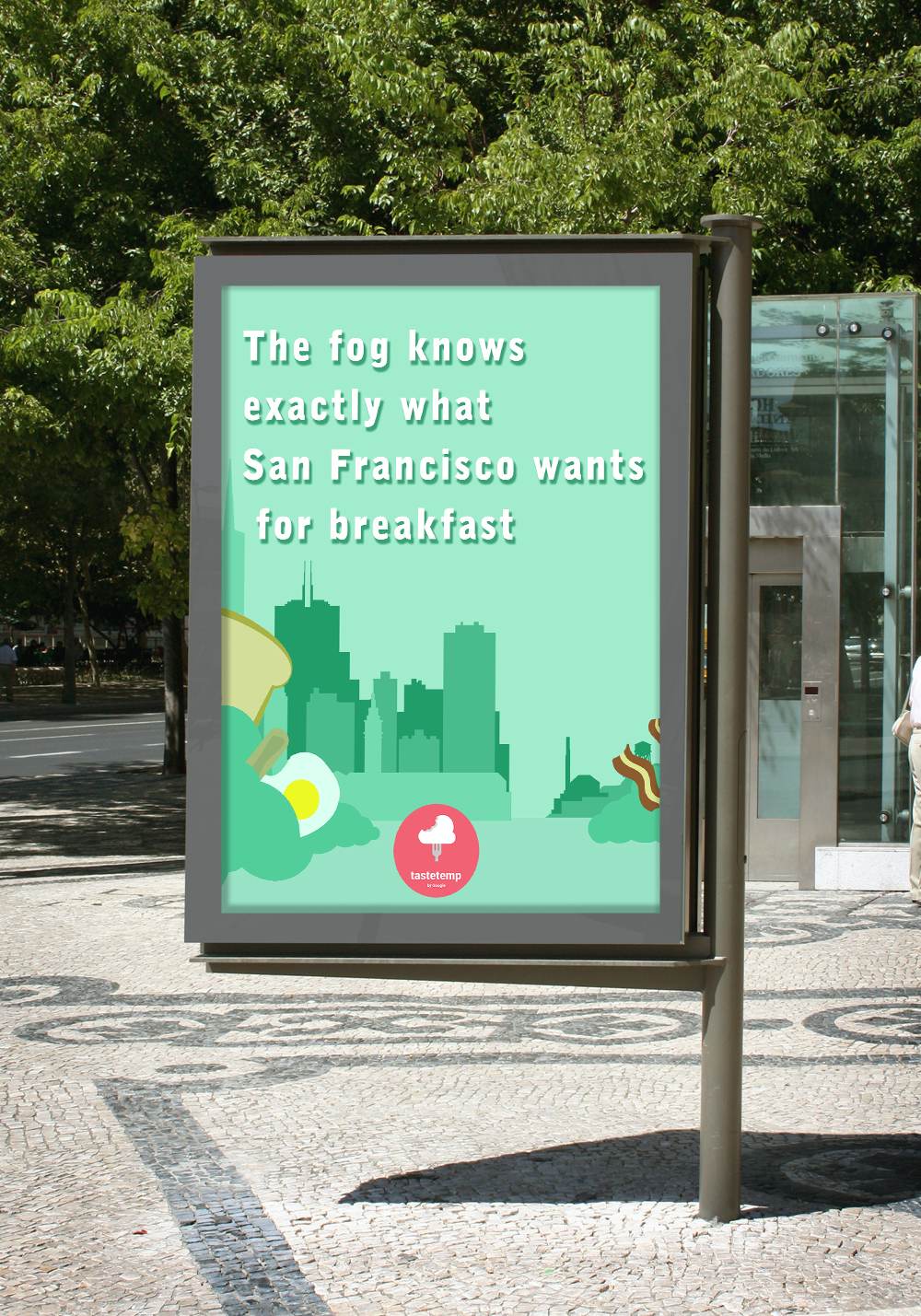 Team:
Art Director: Hector Rivas
Copy Writer: Lizzy Hopkinson
Experience Designer: Kelly Padgett
Creative Brand Manager: Surabhi Batra
Strategist: Christin Johnson